Choosing Private Practice; Cancer and Psilocybin; and Memory Loss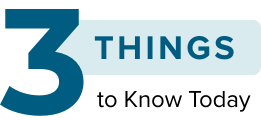 Doctors Who Choose Private Practice
Some doctors buck the trend of getting corporate jobs and have chosen to return to private practice for many reasons. Even so, the pendulum has recently swung toward employment: Fewer than half of all physicians now work in private practice, the American Medical Association reports.
But some doctors have left jobs and opened their own businesses because they don't like the work-life balance, loss of autonomy, more corporate rules, and lower earning potential, according to Medscape's survey Employed Physicians: Loving the Focus, Hating the Bureaucracy.
New models of private practice: Physicians can set up direct primary care, under which patients pay a set monthly fee for care when needed. Doctors can also work with an accountable care organization to handle administrative needs.
Cons of private practice: Moving from employment into private practice takes time, effort, and money. Physicians profiled by Medscape took out home equity loans or borrowed from relatives or from banks to set up their practices.

Patients With Cancer Sue for Psilocybin
Two patients with cancer are suing the federal government for access to psilocybin, the active ingredient in psychedelic mushrooms, which patients use to ease the anxiety of a terminal disease. Erinn Baldeschwiler, who was diagnosed with metastatic breast cancer, and Michal Bloom, who has terminal cancer, sued the DEA, arguing that they should have access under the 2018 Right to Try Act. The patients' palliative care physician, Sunil Aggarwal, MD, PhD, is also a plaintiff. The suit is the first by patients seeking access to a Schedule 1 drug under the Right to Try Act. Psilocybin remains illegal in the United States.
The law says people with life-threatening conditions who have exhausted all approved treatment options can access drugs that have not yet been approved by the FDA but have passed phase 1 clinical trials.
Why psilocybin: Therapy with the substance has been shown to help people who are terminally ill overcome fear, anxiety, and despair about death and experience a kind of peace.
More legal access: Facilitated use of psilocybin will become legal in Oregon and Colorado in 2023.

Mindfulness, Exercise Don't Improve Memory
Exercise and mindfulness practices don't improve memory loss or cognition in older adults compared with a control group, according to a recent study. Neither on its own or in combination resulted in improved memory or cognition scores over time in a group of adults aged 65-84 years compared with a control group, according to the MEDEX trial, reported in JAMA.
MRI also failed to detect differences in brain anatomy outcomes among the groups of adults in the trial, reports Medscape columnist F. Perry Wilson, MD, MSCE, an associate professor of medicine and director of Yale University's Clinical and Translational Research Accelerator.
Study parameters: Participants in an exercise group worked out with an instructor and on their own for a total of 300 minutes per week. Participants in a mindfulness group took weekly classes and a half-day retreat to practice mindfulness and meditation.
Control group: Participants met on schedules similar to the other groups to discuss health education but did not take part in exercise or mindfulness practices during those sessions.
For more news, follow Medscape on Facebook, Twitter, Instagram, and YouTube
Source: Read Full Article