Georgia student credits God for surviving brain injury: 'Medical science can't explain my recovery'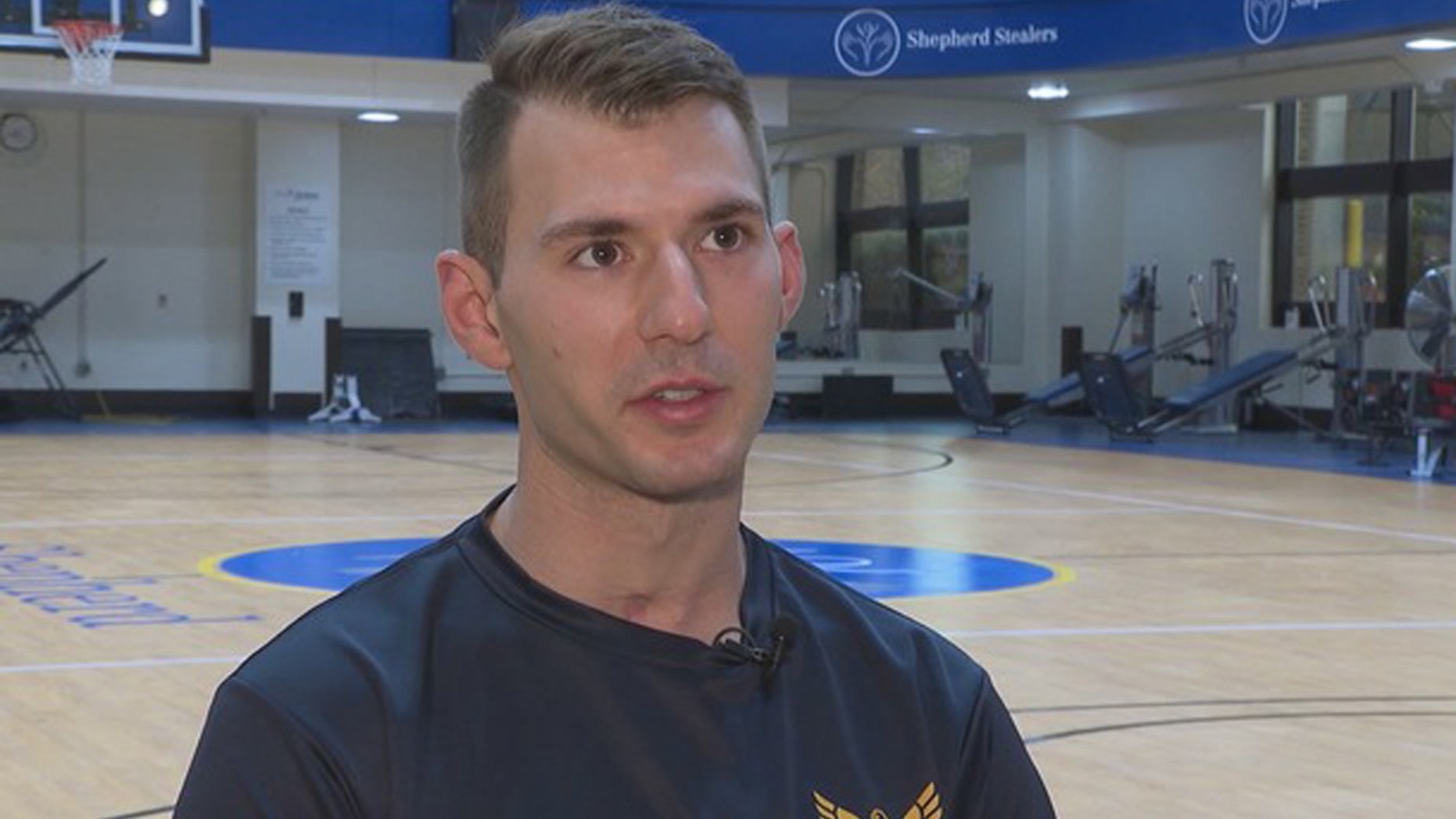 Cole Burton, a 21-year-old Auburn University student, has made a miraculous recovery that his doctors say can only be explained by God's intervention.
(WAGA)
A 21-year-old Auburn University student who suffered a traumatic brain injury has made a miraculous recovery that medical professionals are crediting to God.
"My doctors have told me medical science can't explain my recovery," Cole Burton told FOX 5 Atlanta. "They told me God has something to do with it."
8-YEAR-OLD CHESS CHAMP WHOSE CHRISTIAN FAMILY FLED BOKO HARAM NO LONGER HOMELESS, RAISED $250G
A little over a year ago, the student from Decatur, Ala., was observing rocks along the side of the highway with his fellow classmates when a pickup truck, allegedly operated by a driver under the influence, spun out of control and hit Burton and another student.
A week after remaining unresponsive, Burton's parents were faced with the option of withdrawing treatment, which they ultimately declined after praying over the decision.
TEXAS COMMUNITY CELEBRATES BOY'S 'MIRACULOUS RECOVERY' WITH SUPERHERO SENDOFF
"We decided if God wants to take him, God will take him, but that wasn't our decision to make," Tina Burton, Cole's mother, told FOX 5.
Instead of being in a vegetative state for the rest of his life, Burton's parents saw him slowly improve.
NEBRASKA MAN SAYS MIRACULOUS RECOVERY AFTER BEING DECLARED BRAIN DEAD IS 'PROOF' OF GOD
"Most parents only have the privilege to see their child walk for the first time once. Now, we've seen it a second time," Charlie Burton, Cole's father, told the Shepherd Center, where he was receiving physical therapy.
Dr. Chelsea Day, one of his neuropsychologists at Shepherd, said his "journey" will continue. They are now talking about him returning to school.
WORSHIP LEADER RETREATED TO A HOUSE ON A HILL, ORDERED A MATTRESS ON AMAZON, AND LET HER MUSIC HEAL HER
"Cole has defied many of the odds the family was given," she said. "He's not alone in that."
Burton agreed.
CLICK HERE TO GET THE FOX NEWS APP
"We've all beaten the odds," he said. "Just by being here."
Source: Read Full Article