Get Fit At Home With These Gym-Quality Pieces Of Workout Equipment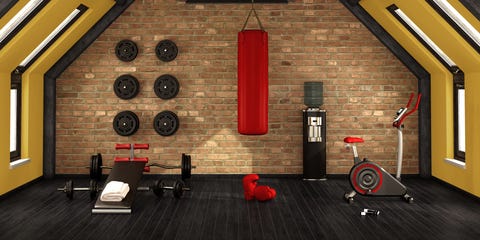 The home can be a sanctuary, standing strong through life's struggles and challenges—so creating a space for your personal health and fitness within that place can be a valuable tool for the betterment of your life.
Whether you have a full-on Iron Paradise packed with state of the art equipment or just a corner with a yoga mat in your one bedroom apartment, keeping exercise gear around the house can help you stay consistent with your exercise routine. This gear will help you turn your boring at-home bodyweight circuit into fully-fledged strength and conditioning plans, depending on your set-up. Cancel your fancy gym membership and snag some of this stuff so you never have to leave your brand new home gym.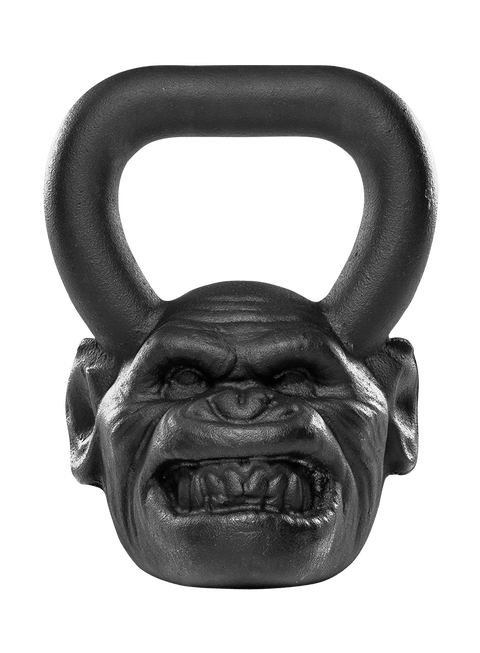 KETTLEBELLS
Onnit
$84.95
SHOP NOW
If you want an implement for an all-around workout, you're going to want at least one kettlebell. From goblet squats to swings, you can get a ton of work in within a limited amount of space. Check out this Primal set from Onnit to make your workout extra savage.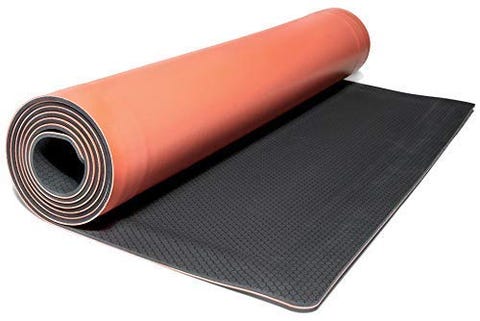 YOGA MAT
Backslash
amazon.com
$89.95
SHOP NOW
You don't have to be into vinyasa slow flow to make a yoga mat useful at home. Use this solid option for abs and basic stretching, too—it even unrolls itself.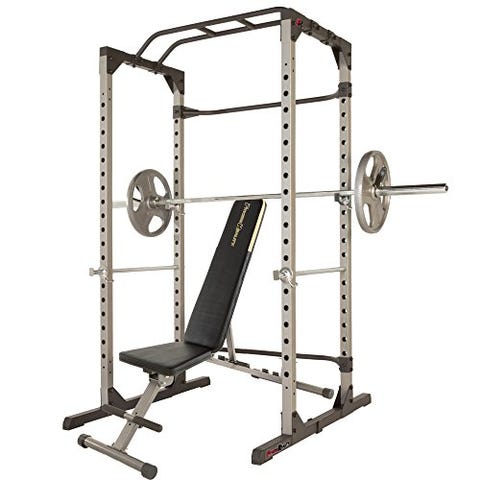 POWER CAGE
Fitness Reality
amazon.com
$332.47
SHOP NOW
If you have enough room one of these bad boys, get it. Your home gym should be based around the classic power cage, which allows you to do the three pillars of strength and conditioning workouts: Bench press, barbell squat, and deadlift.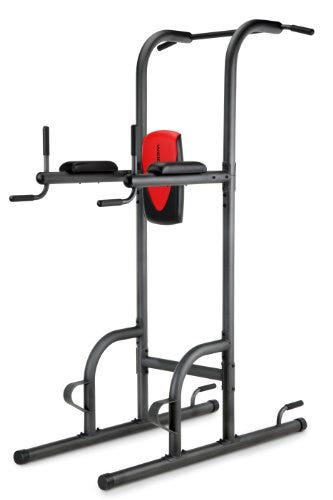 POWER TOWER
Weider
amazon.com
$122.62
SHOP NOW
If you don't have room for a full-on power rack, you can pick up a more compact option for pullups, chinups, dips, and all the other exercises you can pull off from a hanging position.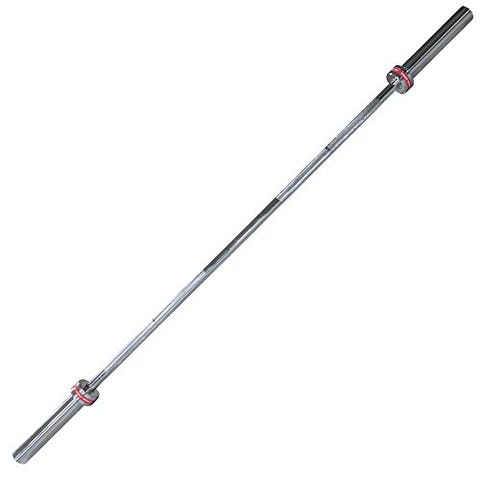 SMALL BARBELL
Titan Fitness
amazon.com
$84.95
SHOP NOW
If you don't have quite enough room for a full-sized Olympic barbell, check out this smaller option. It's 6 feet long and weighs 15 kg (33 lbs.), so it won't take up as much room as the standard sizing — but it can hold up to 700 lbs. so your work won't be limited by its stature.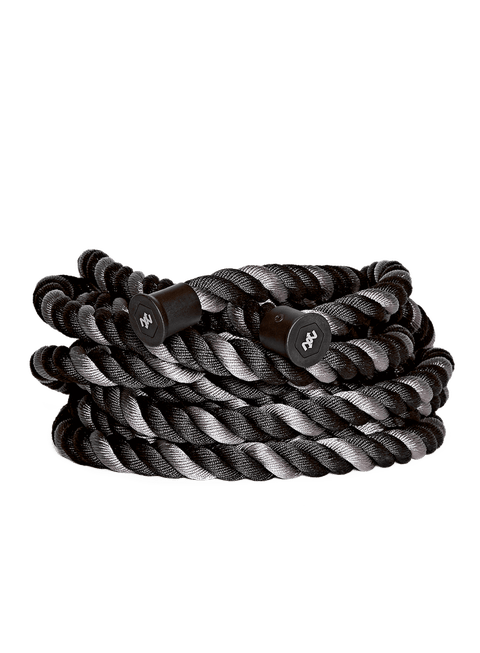 BATTLE ROPES
onnit.com
$99.95
SHOP NOW
Challenge yourself to make your cardio even tougher at home with these battle ropes. Perform slams, waves, and more—but you'll need a strong anchor and plenty of space.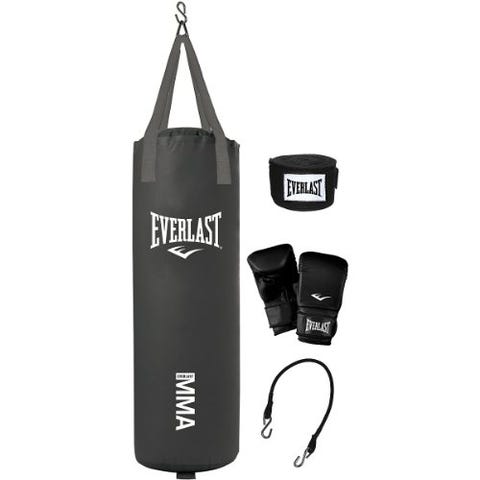 HEAVY BAG
Everlast
amazon.com
$79.99
SHOP NOW
If outdoor cardio isn't your thing, this heavy punching bag is a great alternative for incinerating fat while building explosive power and speed. With the included gloves and wraps, you'll be ready to rumble right away.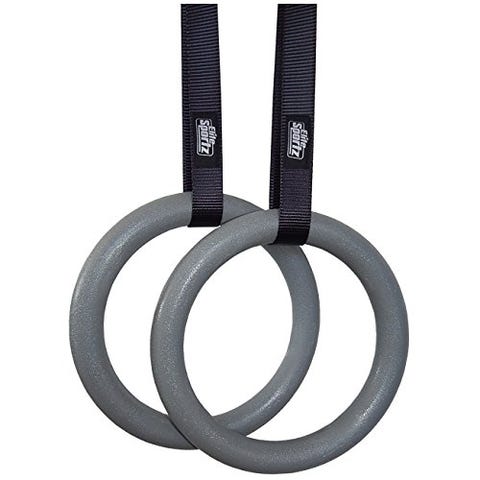 GYM RINGS
Elite Sportz Equipment
amazon.com

$49.99

$23.99 (52% off)
SHOP NOW
Hang all day from these gymnastic rings, which can be used for old-school workouts or suspension training exercises. Add a twist to pull-ups, nail kips, and more.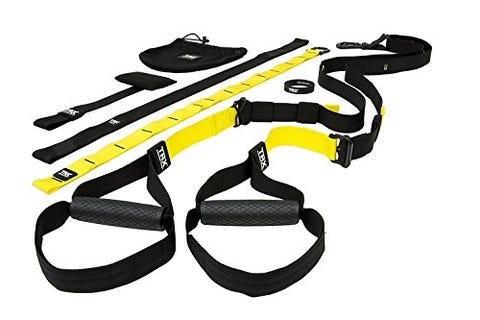 TRX SUSPENSION TRAINING KIT
TRX
amazon.com
$199.95
SHOP NOW
There's a reason half the gyms in America now stock some version of this suspension training system: It's the ultimate body-weight workout. You'll also save a ton of valuable floor space.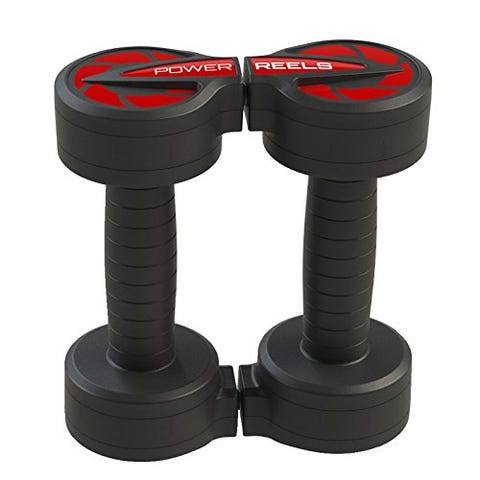 POWER REELS
POWER REELS
amazon.com

$149.99

$69.99 (53% off)
SHOP NOW
A cross between resistance bands and dumbbells, Power Reels provide constant resistance, forcing your muscles to spend more time under tension—a central tenant of muscle building.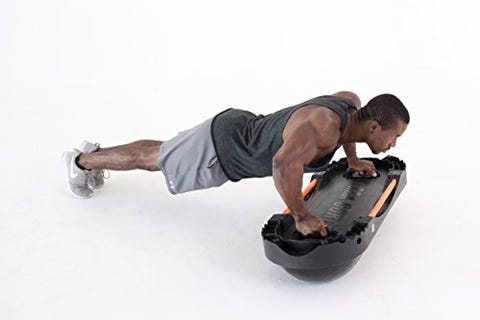 BALANCE TRAINER
Vicore Fitness
amazon.com
$279.00
SHOP NOW
Turbocharge almost any exercise by incorporating this balance-challenging machine into your routine. You'll better activate your core while firing up all those in-between stabilization muscles most workouts neglect.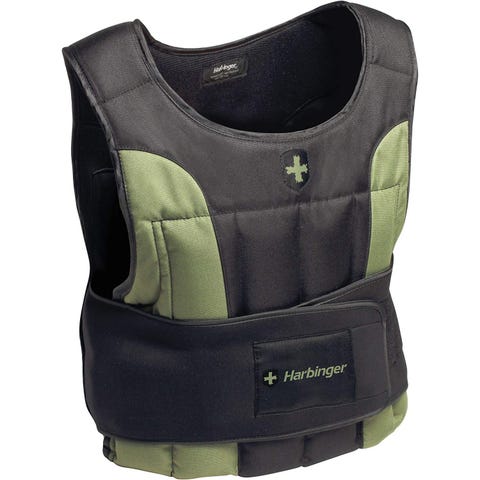 Harbinger
WEIGHTED VEST
Harbinger
amazon.com
$91.43
SHOP NOW
Add an extra challenge to your bodyweight workouts with this 20-lb. vest. The slim profile is less bulky than other options, and you can adjust the load easily by 1-lb. increments.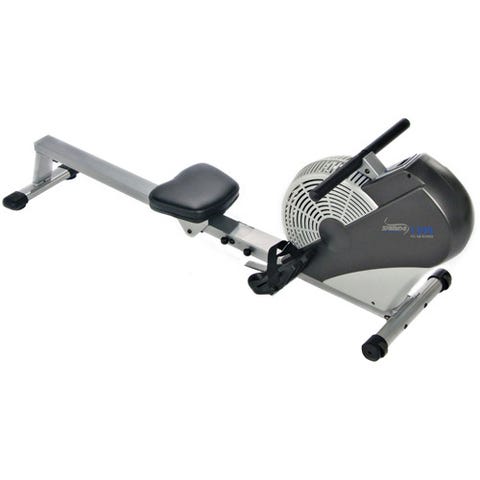 AIR ROWER
Stamina
walmart.com
$299.00
SHOP NOW
Warm up your body before a workout with this whole-body rowing machine. Or max out the resistance to bulk up your back, shoulders, and arms.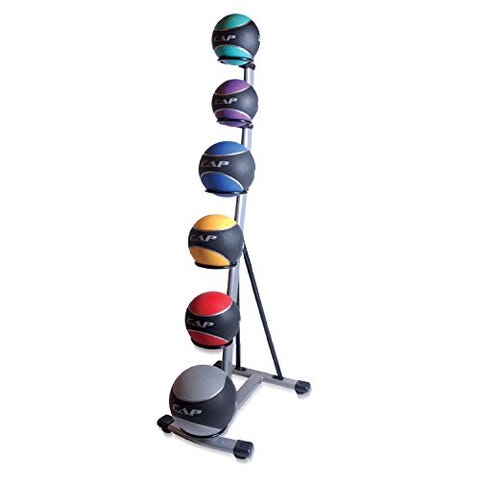 MEDICINE BALL SET
CAP Barbell
amazon.com
$202.49
SHOP NOW
This classic medicine ball set features a durable, textured rubber shell for improved grip. It also has modest bounce for ball workouts that require it.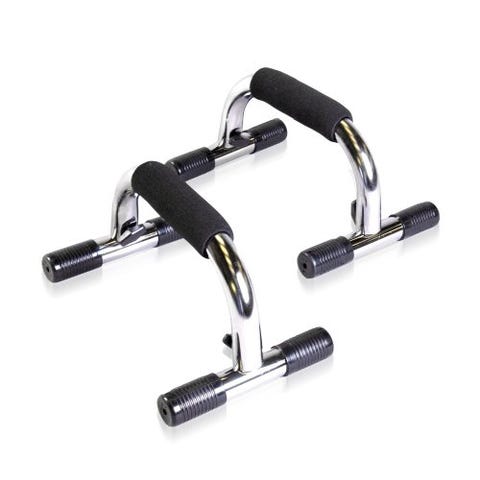 PUSHUP STANDS
CAP Barbell
amazon.com
$18.69
SHOP NOW
The pushup is still one of the best upper-body exercises you can do with no equipment. Make them even more effective with these incline grip stands: They'll protect your wrists and help you better engage your chest, shoulders, arms, and core.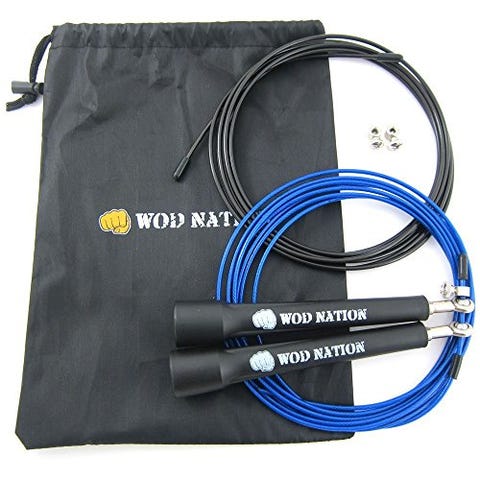 SPEED ROPE
WOD Nation
amazon.com
$17.63
SHOP NOW
Whether you use it for CrossFit, MMA training, or just to stay in shape, this adjustable speed rope will challenge athletes of all shapes and sizes.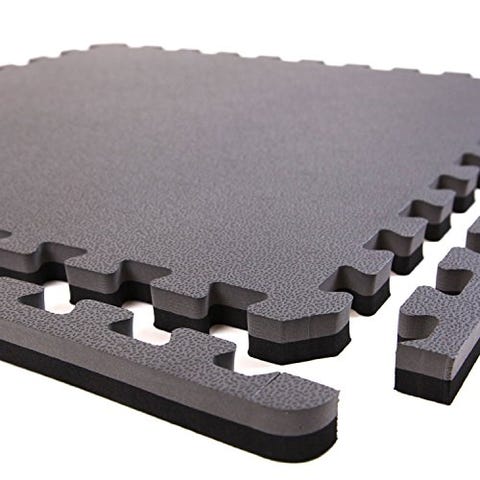 FOAM TILES
Incstores
amazon.com

$140.96

$60.95 (57% off)
SHOP NOW
Protect your floors — not to mention your joints — with these non-toxic foam tiles. Whether you're throwing around weights or a judo partner, they'll provide a safe surface for your home workouts.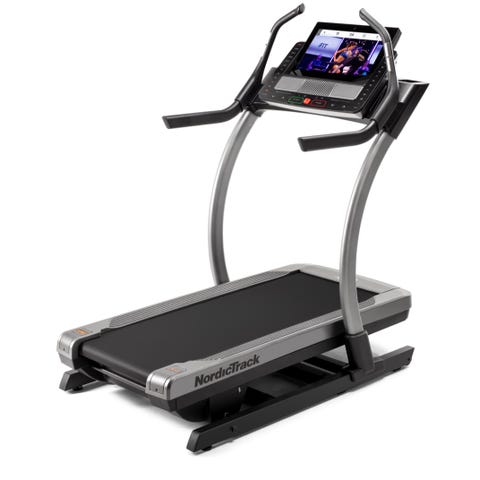 SMART TREADMILL
nordictrack
nordictrack.com
$2,793.00
SHOP NOW
This treadmill gives you access to a full range of workout options, from streaming group fitness classes to guided runs recorded all over the world. You'll be in your home gym, but you'll feel like you're anywhere you want to be.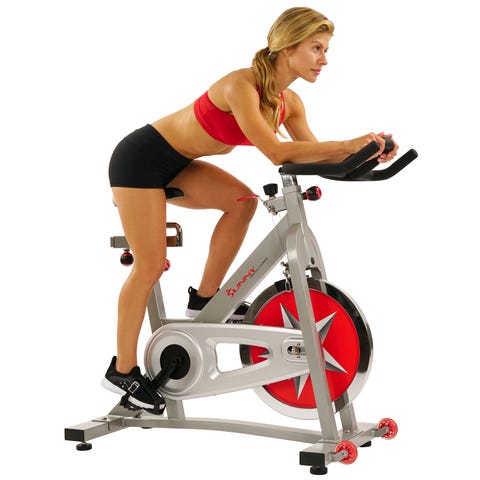 STATIONARY BIKE
Sunny Health & Fitness
walmart.com
$239.97
SHOP NOW
Log miles even when weather (or the game) keeps you cooped up indoors. This sturdy, no-frills spin bike provides plenty of lower-body resistance, even for seasoned cyclists.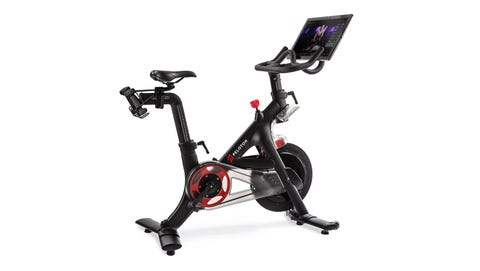 Peloton
SMART SPIN BIKE
onepeloton.com
SHOP NOW
Do more than just pedal aimlessly with this connected spin bike from Peloton. You'll have access to streaming content for live or on-demand workout classes from master trainers from Peloton HQ in New York City.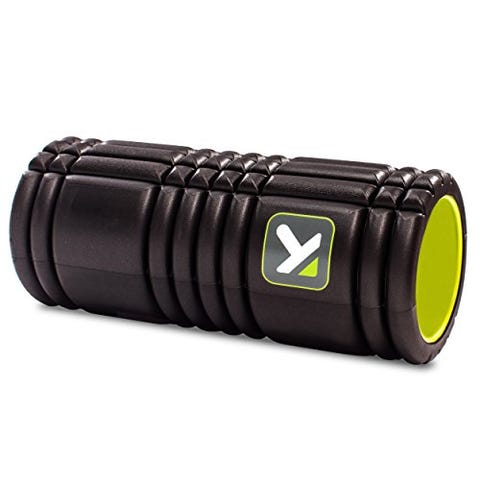 FOAM ROLLER
Trigger Point Performance
amazon.com
$34.99
SHOP NOW
Whether you're using it for exercise or to smooth out sore muscles, this sturdy roller won't collapse or lose its shape—no matter how much you abuse each other.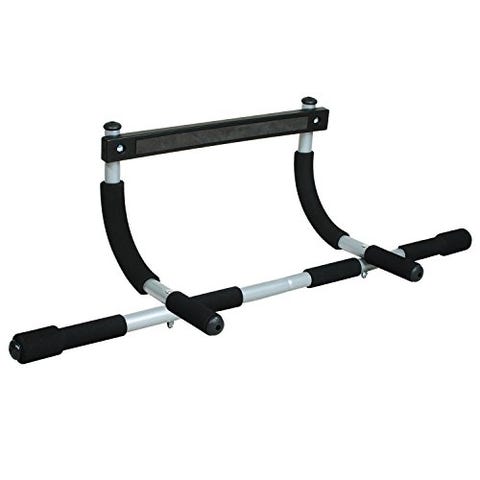 PULLUP BAR
Iron Gym
amazon.com
$23.63
SHOP NOW
Wedge this bar into the top of your doorframe, and you're ready for pullups, chinups, and a variety of other back and bicep exercises. Lay it on the floor for tricep dips and easy-on-your-wrists pushups.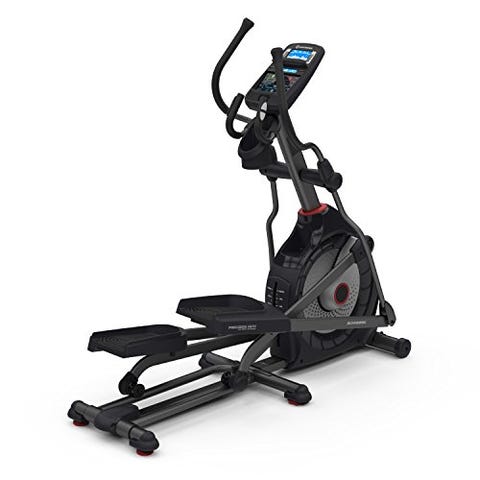 ELLIPTICAL MACHINE
Schwinn
amazon.com

$1,299.00

$649.00 (50% off)
SHOP NOW
If you're not willing to give up your evening tube time, this machine will allow you to stay fit even as you power through your Netflix queue.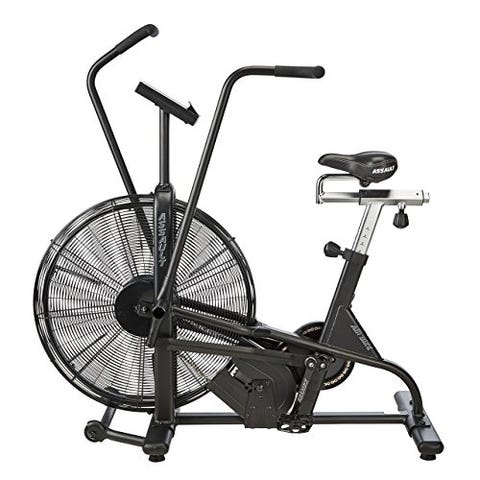 FAN BIKE
Assault Fitness
amazon.com
$699.00
SHOP NOW
Get your arms involved in your cardio workout with this fan bike. Add it to your routine for intervals, or use the built-in computer for pre-programmed splits.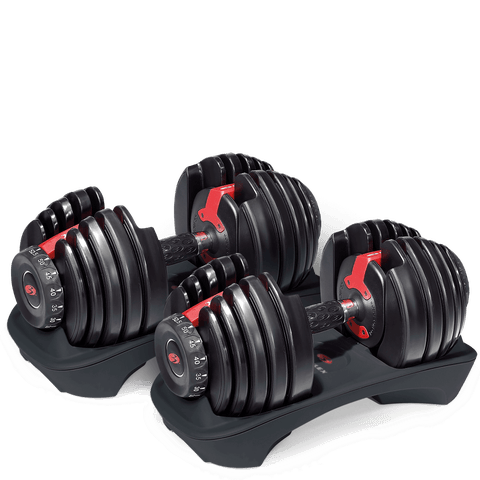 ADJUSTABLE DUMBBELLS
Bowflex
bowflex.com
$299.00
SHOP NOW
This set of dumbbells provides all the weight you need in a smart, ultra-compact form that won't occupy half your house. Each of these weights can be adjusted between five and 52.5 pounds.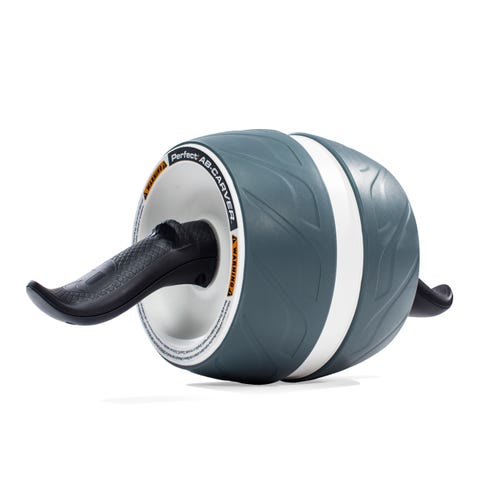 AB WHEEL
Perfect Fitness
walmart.com
SHOP NOW
This ultra-wide wheel is more stable than traditional ab wheels, allowing you to perform ab rollouts with better form. It also features a carbon-steel spring for a more intense burn at the top of each rep.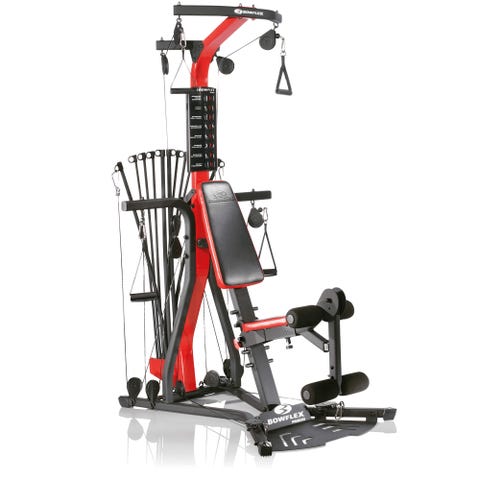 BOWFLEX HOME GYM
bowflex
bowflex.com
SHOP NOW
With more than 50 different exercises on the menu, this is the ultimate small-footprint home strength system. Using rods instead of weights (which also makes it far easier to maneuver), the Bowflex can provide up to 210 pounds of resistance.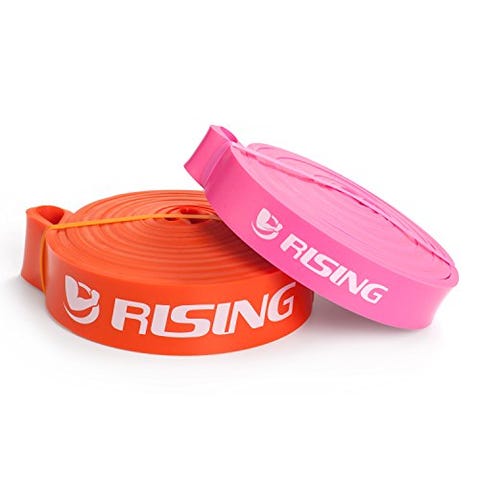 RESISTANCE BANDS
Rising
amazon.com
SHOP NOW
Made from durable, high-strength latex, you won't find a more reliable product for your band-based exercises.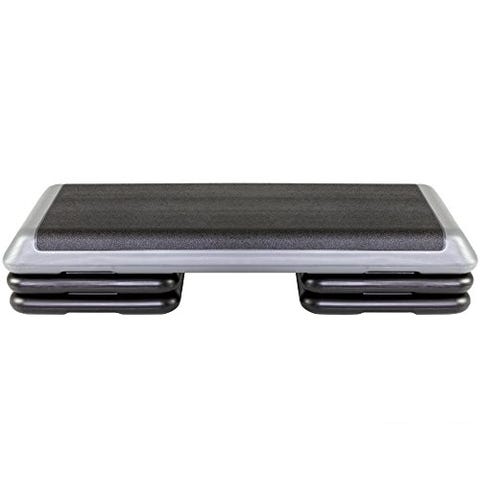 STEP PLATFORM
The Step
amazon.com
SHOP NOW
Whether you're using it for cardio or plyo workouts, or as a bench for dumbbell chest presses, these sturdy but lightweight platforms will allow you to crank up the intensity of your next training session.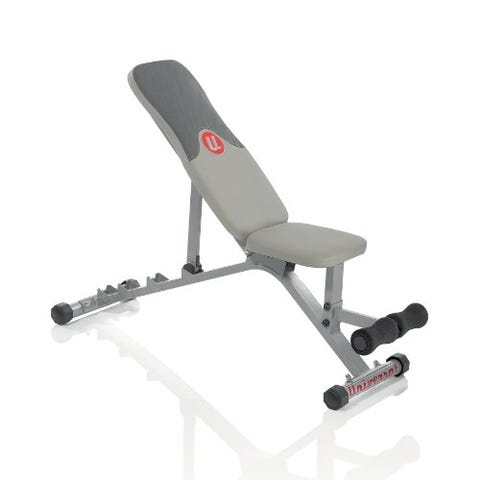 ADJUSTABLE BENCH
Universal by Nautilus
amazon.com
SHOP NOW
This adjustable bench has five configurations to hit your muscles across a spectrum of angles. The shin pads come in handy for ab work.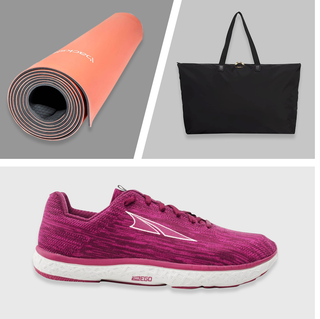 Source: Read Full Article