COVID-19 and Mouthwash
Mouthwashes are commonly prescribed by dentists to help fight against microbes that cause plaque in the oral cavity. It is also used as a preventative method and as a treatment for oral cavity infections.
Image Credit: goffkein.pro/Shutterstock.com
Since the coronavirus disease 2019 (COVID-19) causing virus SARS-CoV-2 enters the human body through the mouth, it is not a far fetch assumption that mouthwashes could help fight the virus in some capacity.
Is mouthwash anti-viral?
Several studies have been conducted to test the theory that mouthwashes can play a role in fighting COVID-19 in the mouth. According to research done byO'Donnell et al., certain mouthwashes could play a potential role in targeting the lipid membrane of SARS-CoV-2. The coronaviruses, similar to other viruses such as herpes simplex and influenza, are encapsulated by a fatty membrane called a 'lipid envelope". For most viruses, this lipid membrane contains, Spingholipids, Phospholipids, and cholesterol.
Click here to visit our COVID-19 hub page for interviews, articles and more
The different mouthwashes used in this investigation contained chlorhexidine, ethanol, povidone-iodine, cetylpyridinium chloride, and hydrogen peroxide. The performed assessment of O'Donnell et al. supported the theory that these mouthwashes could potentially disturb the lipid membrane of the virus and can be used to further halt the transmission of SARS-CoV-2.
A study done by Evelina Statkute et al. tested the hypothesis that mouthwashes such as ethanol/essential oils, povidone-iodine, and cetylpyridinium chloride (CPC) would be able to inactivate COVID-19. They created conditions simulating the oral passages in vitro and found results proving that there could be a substantial reduction in the viral load in the oral cavity following the use of these mouthwashes.
Another team of researchers studied the role mouthwashes play in dentistry during the pandemic. They analyzed the advantages and disadvantages of using conventional mouthwashes. Their study suggests that the patients undergoing dental treatment should use mouthwashes before undergoing any dental procedures to minimize the risk of cross-infection of COVID-19.
Researchers at Manipal College of Dental Sciences studied the effect of Povidone-iodine as a mouthwash and nasal spray. They assessed various quantities, dilutions, and the mode of action of povidone-iodine on COVID-19. Their study suggests the use of 0.5% of PVP-I as a mouthwash. As this method is cost-effective, uncomplicated, and safe, they recommend its use amongst healthcare professionals and in clinical settings.
The link between the antiviral and cytotoxic properties of mouthwash
Promising research has been conducted by the Rutgers School of Dental Medicine which tested various commercially available mouthwashes against the COVID-19 virus. For this study, they used Colgate Peroxyl (hydrogen peroxide), povidone-iodine, chlorhexidine gluconate, and Listerine (essential oils and alcohol). They tested these mouthwashes in vitro, under conditions simulating the oral cavity, and determined their antiviral properties independent of their cytotoxicity. They tested the mouthwashes for 20 seconds and 2 hours, using different dilutions.
Results
On testing the different mouthwashes on the viability of cells, all four of them at 100% dilution were highly cytotoxic. The mouthwash least toxic to the cells was Listerine and chlorhexidine gluconate was a close second. On further analysis, when epithelial cells were exposed to the mouthwashes for 2 hours, 6.3% (v/v) diluted Listerine and 1.5% (v/v) diluted chlorhexidine gluconate do not affect the viability of cells. A minimal dilution of 0.1% (v/v) of Colgate Peroxyl or povidone-iodine still showed cytotoxic properties.
On testing the antiviral properties of the mouthwashes, 3% (v/v) dilution of Listerine and 1.5% (v/v) dilution of chlorhexidine gluconate minimized the SARS-CoV-2 infection by 40% and 70%, respectively. This is without any significant effect on the cell morphology. On the other hand, 0.05% (v/v) dilution of Colgate Peroxyl and 0.1% (v/v) dilution of povidone-iodine also showed antiviral properties but with significant cell damage. This result is evident that the antiviral effect of Colgate Peroxyl and povidone-iodine is a result of its cytotoxic properties.
On testing the direct effect of mouthwashes on the virus, Colgate Peroxyl and povidone-iodine inactivate COVID-19 more effectively than chlorhexidine gluconate and Listerine. However, their inhibitory effect on the virus is interlinked with cytotoxicity.
This research was important in distinguishing the difference between the antiviral properties of the mouthwash and its cytotoxic properties.
Can mouthwash reduce the transmission of the COVID-19 virus?
The COVID-19 virus enters the human body through the oral cavity and is transmitted through aerosols. Numerous studies have been conducted on the effect of mouthwashes on COVID-19. Most of them suggest the use of certain mouthwashes of appropriate dilutions can potentially reduce the viral load significantly in the oral cavity. This can further reduce the transmission of the virus, especially in clinical settings like dental treatment or during the examination of the oropharynx when wearing a mask is not possible.
Conclusion
While the results of these studies are highly promising they were all conducted in vitro. Its effect in real-world situations remains unknown. There is a need for clinical and population-based trials to evaluate the outcomes of these mouthwashes. A researcher suggests that mouthwash could even be specifically designed for this purpose.
Although these mouthwashes have the potential to reduce the spread of COVID-19, it is important to note that the use of mouthwashes should not replace the ongoing practices of face masks and social distancing.
References
O'Donnell, V., et al. (2020). Potential Role of Oral Rinses Targeting the Viral Lipid Envelope in SARS-CoV-2 Infection. Function, Volume 1, Issue 1. https://doi.org/10.1093/function/zqaa002
Vergara-Buenaventura, A., & Castro-Ruiz, C. (2020). Use of mouthwashes against COVID-19 in dentistry. The British journal of oral & maxillofacial surgery, 58(8), pp.924–927. https://doi.org/10.1016/j.bjoms.2020.08.016
Chopra, A., et al. (2021). Can povidone iodine gargle/mouthrinse inactivate SARS-CoV-2 and decrease the risk of nosocomial and community transmission during the COVID-19 pandemic? An evidence-based update. Japanese Dental Science Review, Volume 57, pp.39-45. https://doi.org/10.1016/j.jdsr.2021.03.001.
Statkute, E., et al. (2020). Brief Report: The Virucidal Efficacy of Oral Rinse Components Against SARS-CoV-2 In Vitro. bioRxiv, 381079. https://doi.org/10.1101/2020.11.13.381079
Chuan, X., et al. (2021). Differential Effects of Antiseptic Mouth Rinses on SARS-CoV-2 Infectivity In Vitro. Pathogens 10, no. 3.. https://doi.org/10.3390/pathogens10030272
Further Reading
All Coronavirus Disease COVID-19 Content
The COVID-19 Pandemic: What have the experts learned?
What Mutations of SARS-CoV-2 are Causing Concern?
COVID-19: A Timeline From 1st Case to Vaccination
Types of COVID-19 Test
More…
Last Updated: Sep 27, 2021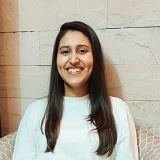 Written by
Akanksha Singh
Akanksha has studied Dental Surgery from Bangalore, India. During her undergraduate degree, she was awarded the Best Student in Academics in 2016 and obtained University ranks in Microbiology and Pathology, and Conservative Dentistry.
Source: Read Full Article